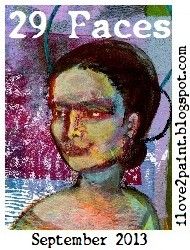 In September, I decided to participate in the 29 Faces Challenge by Ayala Art!
It was so awesome. The amount of growth from drawing one or two faces a day was really amazing! I made a Flipagram showing my progress:
(omg, who just inserted a video into a blog post? this girl!)
I had such a wonderful time that I've decided to make it a part of my daily art practice. YAY!
I've also decided to participate in Art Every Day Month by the awesome Leah at Creative Every Day during the month of November. Super excited!
I've always loved making things, especially messes! This new focus on creativity has really helped me through some tough issues we're facing. Being creative, making art (and messes), brings me such a unique type of joy.
I'd love to know what is bringing you joy!