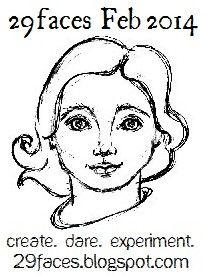 Participating in 29 Faces is one of the best things I've done for my creativity. The practice of focusing on one face every day has made a huge positive impact on my art. I've even made drawing a face part of my daily art routine.
During the month of February the challenge is live again. It's hosted at
http://29faces.blogspot.com. I hope you join in the fun!!
Below are a few of my most recent faces. I love this creative routine!